Right, I'm selling my pride and joy because I need to clear some debt. This can mostly be blamed on my car for costing me more than enough to repair and tax. Stoopid cars.
Anyway, This is a custom that I ordered new back in '03, well the difference between this and the standard thru-neck is I had custom wound MEC soap bars put in to replace the standard MEC pups, giving this bass some serious volume and welly. I've been possibly a little over precious with this bass and I've only gigged it once, and then I only used it for 2 songs. I'll double check it when I get home, but I'm pretty damn sure this bass is still absolutely immaculate, no dings or scratches at all. Kept waxed and the fretboard oiled, the only thing it needs is a new set of strings, which I'll wang on when I get paid anyway.
Comes with a bomb-proof hard case that weighs about 84 tonnes, but keeps it seriously protected.
It is quite a hefty bass (I like playing weightier basses) but has fantastic sustain with a seriously tight B string and some uber amounts of nice tone.
Here are some pictures, going to take some better shots soon though.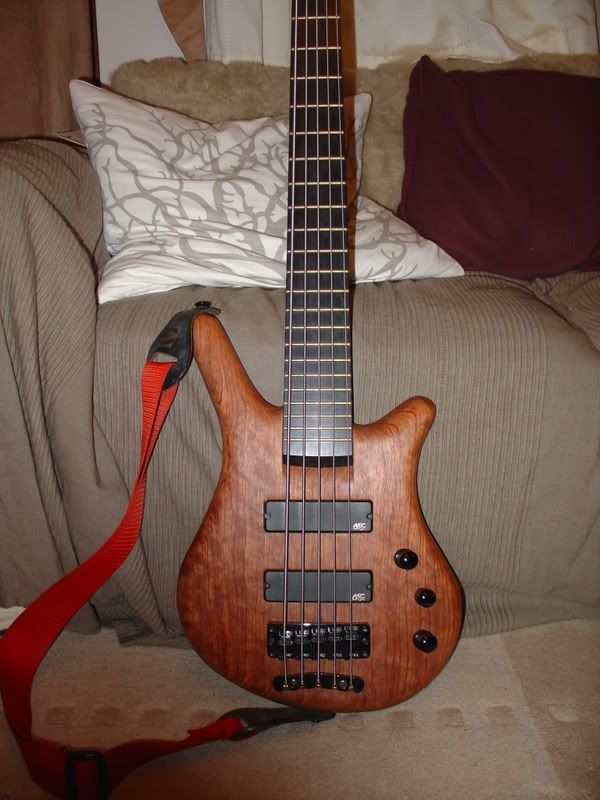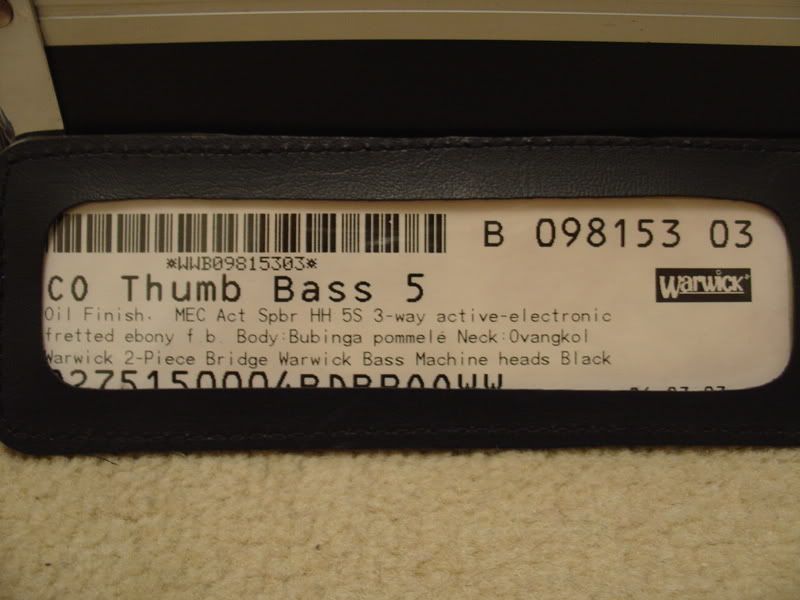 This thing would cost about £2200 odd new, so if anyone actually has any money and wants this, sensible offers please.
Ta.